Floor Coatings for Food & Beverage Manufacturers
Speed to market is critical when you're running a food or beverage manufacturing company.
You don't have time to cope with cracks, spills, and tumbles. Team members need to be able to move swiftly and efficiently from one station to another.
That's why your floor coating matters.
It doesn't just matter to you, either. The USDA, FDA, OSHA, and the relevant state and local agencies are all just as interested in the health of your employees and the safety of your products as you are. And you can bet they'll be checking to make sure your floor stays consistent with their regulations.
As a food or beverage manufacturer, you need flooring that can withstand heavy traffic and constant cleaning and that also meets government safety standards. Scroll down to learn what you need to know about floor coatings for food and beverage manufacturers.
Let's solve your flooring problems together.
Section one
Flooring Issues and Challenges in Food Processing Plants
Flooring issues in food processing facilities often fall into one of four categories.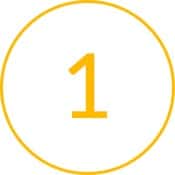 Maintaining a hygienic environment.
In a food processing plant, hygiene is paramount. But floors get dirty, no matter how hard you try to keep them fresh. Choosing the right floor coating can help you safeguard America's food supply and meet regulatory requirements.
The USDA requires seamless flooring to inhibit the growth of bacteria and mold. In addition, the space where the floor meets the wall must form a quarter round, not a 90-degree angle. This structure helps eliminate spaces where contaminants can flourish.
Fluid-applied resin floors can blend seamlessly into epoxy walls. A quarter-round cove can also meet USDA requirements.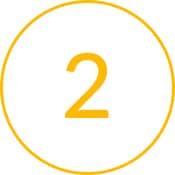 Withstanding thermal stress.
The team at your facility probably uses steam or very hot water to hose down the floors. This creates enormous thermal stress especially in facilities such as meat packing plants that require large spaces for refrigeration or freezing. The drastic changes in temperature can be hard on concrete.
In some food processing plants, temperatures can fluctuate as much as 150 degrees. One of your team might even drop a hot product on a floor, exposing it to a 250-degree temperature. Abrupt thermal shock can cause concrete to crack. At temperatures of 250 degrees, the cement paste begins to dry out. In general, any temperature below 15 or above 150 Fahrenheit will damage concrete unless it's protected.
Epoxy floor coatings, polyurethane, and urethane cement can all go a long way toward preserving the concrete substrate from thermal shocks. These coatings generally range from 3/16 of an inch to 3/8 of an inch thick depending on the range of temperatures your floor gets exposed to.
Protecting the concrete from cracks and damage.
A cracked, peeling, or bubbling floor constitutes a trip-and-fall hazard. It also creates those dark, moist cracks and seams where unwanted microbes can hide, feast, and reproduce. Traditional brick floors in old-fashioned dairies notwithstanding, any kind of tile just isn't safe. As soon as you start using grout, you've created a space for one tile to pull away from its neighbor. Cleaning and patching these floors is the pits.
Stick with a fluid-applied epoxy or polyurethane coating. A floor coating company such as ours can apply these without grout lines, and we can even add an antimicrobial coating for peace of mind. Our floor coatings can also help prevent unwanted odors or tastes from getting absorbed into your products.
Ensuring safe traffic flow in a wet setting.
Floor markings create pedestrian lanes that can keep your employees safe and productive. These markings can direct traffic flow, keeping people from bumping into one another. Or they can provide information about safety, security, and areas that may require special permission or equipment.
In a food or beverage production plant, employees need to know that they can stay safe even on hard concrete floors that may be slick from water, cleaning fluids, or other liquids. These markings need to be durable enough to survive heavy machinery, high volume foot traffic, and the spills and scatters that naturally happen in a food manufacturing facility.
A non-skid additive on top of an epoxy coating can also help prevent trips, falls, and spills. CPC Floor Coatings can provide a variety of solutions from epoxy coatings to floor markings, non-skid additives, and chemically resistant options.
Section two
Top Flooring Solutions for Food and Beverage Manufacturers
With more than 40 years of experience in the industrial flooring industry, the staff at CPC Floor Coatings can recommend food-grade floor coatings that give you the best value for your investment. Depending on your industry, our recommended solutions may include:
You want your floors to be safe, but you also want them to be attractive. Aesthetically pleasing floors can boost your team's morale. We can create floor coatings with different colors, logos, or embedded designs that reflect your unique brand.
Let's Talk.
Let one of the flooring experts at CPC give you personalized recommendations for food-safe flooring, based on the unique features of your business and facility. Contact us for a free consultation by calling (864) 855-0600 or using the form at the top of the page.