Floor Coatings for Restaurants & Commercial Kitchens
In the restaurant or commercial kitchen business, floors matter.
You need safe, durable, attractive and sanitary flooring that doesn't cost a fortune. After all, you've got employees to keep safe, customers to satisfy, and regulatory agencies to stay compliant with. To do that, your flooring needs to hold up against all kinds of stress while still looking beautiful.
Many factors go into choosing the right restaurant floor coating. And it's not easy to make a decision that's smart for your budget and safe for your team. So we created this guide to choosing the right floor coating for your foodservice enterprise.
Let's solve your flooring problems together.
Section one
Floor Coating Factors in a Foodservice Business
Consider the following four factors when choosing a floor coating: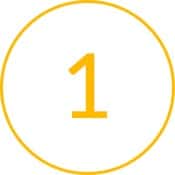 Safety
14.7 million Americans work in the foodservice industry. Some days, it seems like all of them serve in your restaurant. In fact, 10% of the American workforce is employed in the restaurant business, and that means a lot of employee foot traffic on dining room floors. Added to that, the average American dines out 5.9 times per week. As a result, your floors support a lot of traffic.
Keeping patrons safe is critical but so is supporting your kitchen and wait staff. Commercial kitchen floors need to withstand spills, thermal shock, and abrasions. And they must offer a slip-resistant surface that helps employees stay on their feet even when the floor is wet or greasy.
A safe floor is non-slippery and seamless. Most of the time, we recommend a ¼ inch cementitious urethane concrete coating system with a natural quartz aggregate. But to know what's best for your particular floor, we'd need to take a look at it in person.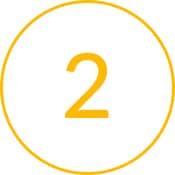 Durability
Restaurant floors take a beating. They endure high-volume foot traffic, various spills, high and sustained moisture levels, thermal shock, dropped utensils, and heavy equipment.
Vinyl flooring will generally rip or tear not long after installation. It's too thin to bear up under heavy use. Over time, grit and grime collect between the vinyl and the substrate, eventually piercing the floor.
While extremely hard and easy to clean, ceramic tile will crack under pressure. Once it does, the cracks provide a dark fissure for mold and bacteria to thrive. Grout lines also form weak points in this kind of flooring.
With a good coating, epoxy resin floors tend to last about 5-10 years before they need to be refurbished.
Ambiance
In 2018 — pre-COVID — the average American was dining out 5.9 times per week. Experienced diners know what to expect from the restaurants they patronize. For these customers, a restaurant visit is about more than food. It's an entire experience that includes the ambiance of the dining room. That's true whether you operate a 5-star restaurant, a carry-out eatery, or a family-style buffet.
Flooring contributes to ambiance. The colors and finishes of your floor can reflect light, provide a warm and intimate setting, and encourage conversation among your patrons. In fact, your restaurant's floor creates as much visual impact as your place settings and table dressings. The right coating on a wood, epoxy, or quartz floor helps set the aesthetic your diners expect.
Ease of Cleaning
Wine glasses tip over. Plates drop from trays. And crumbs get ground under shoes. It's tough to keep a restaurant floor clean. Still, a stained or dirty floor creates an unwelcome first impression for patrons. That's why you need a stain-resistant floor coating that's easy and quick for your team to clean.
Unless you've decided to go with carpet, which presents its own set of challenges, your floor is probably composed of polished concrete, tile, hardwood, or cork if you are emphasizing your wine bar. All of these flooring types can prove visually interesting though some are easier to maintain than others — provided you use the right coating.
Section two
Which Flooring Finish Best Suits the Restaurant Industry?
Restaurant owners who choose hard floors often go with one of three options — resin, ceramic tile, or vinyl.
Here's what you need to know about floor coatings for each of these choices:
Resin
Resin floors are a popular, over-engineered solution created from a mix of materials. They come in three main types — PMMA, polyurethane, and epoxy. Each of these popular flooring types is seamless, safe, and easy to clean. The non-porous surface helps maintain standards of hygiene and worker safety.
Resin floors are easy to install and maintain, with PMMA taking just one hour to cure. You can repair PMMA easily, but cracks or damage to another type of resin floor may require more extensive replacements.
A scratch-resistant, non-slip, and colorfast floor coating can go right over the top of the molding to create a seamless and beautiful floor. Your coating installer can even create the colors, designs, and patterns that give your restaurant's floor its unique beauty.
Ceramic
Ceramic floors can add beauty and texture to any dining facility. But they create an array of challenges from hygiene to acoustics to costs. Ceramic is essentially a fragile material, and a restaurant floor needs something durable. How do you protect tile from chips, cracks, and fissures?
Epoxy floor coatings can go on top of ceramic tile — or wood or concrete, for that matter. But it's not easy, and many installers don't recommend it. You have to grind down the tile enough for the epoxy to adhere to it, and that creates a new set of problems. Some flooring specialists try using a primer and tile paint, but these chip and flake over time. If you already have ceramic tile floors, talk to us about your best options to protect or replace them.
Vinyl
Vinyl is your cheapest (and probably your worst) choice for a restaurant floor. It will rip, tear, or wear down in no time. When it does, you can't replace a single section. The entire floor covering has to come up and be replaced. Besides, unless you're using top-grade vinyl that's made to look like hardwood, this choice looks dated and unattractive.
If your restaurant is coping with a vinyl floor, consider replacing it with polished concrete featuring a decorative epoxy coating with a non-slip additive. Your customers will thank you and so will your employees.
Let's Talk.
Let us help you determine the right floor covering for your restaurant.
One of the flooring experts at CPC can offer you personalized recommendations for food-safe flooring. We base our recommendations on the unique features of your business and facility. Contact us for a free consultation by calling (864) 855-0600 or by using the form at the top of this page.